Breaking Dawn Part 2 Extended Edition
Neb Condon Talks THE TWILIGHT SAGA BREAKING DAWN Role 2, Deleted Scenes, How the First Cut Was Rated-R, Reveals Extended Cut Blu-ray, and More
Neb Condon Talks THE TWILIGHT SAGA BREAKING DAWN Function two, Deleted Scenes, How the First Cutting Was Rated R, Reveals Extended Cutting Blu-ray, and More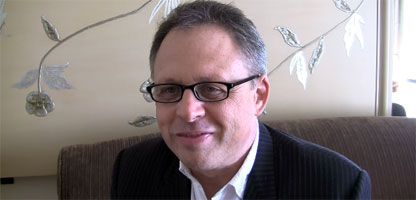 At the recent Los Angeles press mean solar day for

The Twilight Saga: Breaking Dawn – Part 2
, I landed an exclusive video interview with manager
Bill Condon. Every bit I told him on camera, I call up the concludingTwilight film is the best in the series, and if your girlfriend is asking you to go, bite the bullet.
During our extended chat I tried to ask new questions. Nosotros talked nigh how long his kickoff cut was, deleted scenes, what will exist on the eventual Blu-ray (he just recorded his commentary and says it'll have an extended cutting), whether he's been approached to provide additional fabric for the eventual ultimate box prepare, how much inverse throughout the shooting and postal service-product, how the MPAA originally gave the film an R and what he had to alter in club to get the PG-xiii, mistakes/flubs on gear up (he tells a good story nearly Robert Pattinson), whether the Blu-ray extended cut will exist unrated, and more. In add-on, I got an update on his
Richard Pryor
moving picture, how he's returning to direct a bear witness onstage at the end of next year, and a lot more. Hit the jump to watch.
Bill Condon Fourth dimension Alphabetize:
:21 Says he's done with the theatrical release, he finished the commentary the twenty-four hours before, and they're doing a mix for an extended version on the Blu-ray presently.
:52 How long was the showtime cut?
1:40 What was his motivation behind cutting iv minutes out of the movie? "At the right or incorrect moment in a movie when you accept a scene that somehow feels redundant or it's not pushing it forward, those things can accept a big, large effect when you take one of them out. There's a skillful scene where Arro is on the road gathering witnesses in Paris. It was a fun scene, it's only ii and a one-half minutes long, Dakota Fanning'south in it, but information technology just killed the momentum at a betoken when information technology was really hard to kind of make everything interconnect, and we took information technology out and everything played better."
3:02 Says in that location will be an extended version on the Blu-ray, but he doesn't believe at that place will be a cast commentary.
3:42 Has he been approached to provide additional textile on an ultimate box set up version of the franchise being released next yr?
four:21 Says he doesn't have any candid photographs or anything from the set, but Keith Clark did the documentary for the film and has a bunch of footage from behind-the-scenes.
5:xiv How much changed throughout the shooting and post-production? Says
Breaking Dawn – Part ii
was the hardest for him to get together in post-product. Talks about the finale set piece.
6:25 Talks about how men and women view the franchise differently.
seven:50 Was he looking forward to the action sequence the whole time?
8:42 Says the film was given a provisional R rating when the MPAA first saw the motion-picture show. Talks about the intensity of the action sequence.
10:05 Was there ane great flub or mess-upwards onset that he couldn't stop laughing at? Tells a story about Rob.
10:52 Was there one scene that he was directing that he knew people would be scrutinizing over and over again?
11:38 Volition the extended cut exist unrated?
12:ten In prep, was there i specific scene that he had the hardest time with?
12:56 Talks about the Richard Pryor picture show that he's been working on.
13:47 Says he'due south returning to straight a evidence onstage at the end of side by side year.
xiv:44 Does he await forward to
Twilight
conventions? Tells a story about attending a horror convention for
Candyman 2.
xvi:25 Does directing these big movies change what he'southward offered by studios?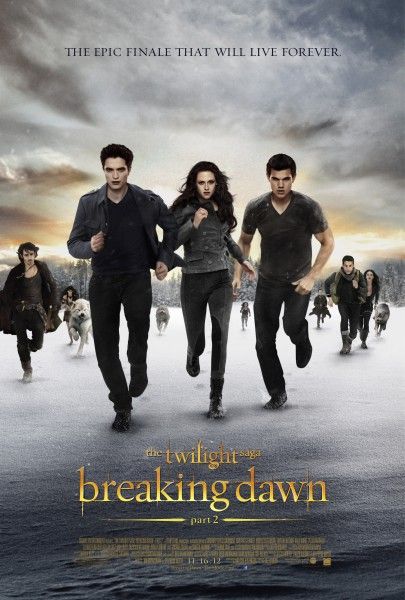 Source: https://collider.com/bill-condon-twilight-breaking-dawn-part-2-extended-cut/